What are cryptocurrencies and why are they important to traders?
A cryptocurrency is a digital asset conceived for use as a medium of exchange, which uses blockchain technology cryptography to secure transactions, control the supply of additional units and corroborate transfers. In short, cryptocurrency is a decentralised digital currency.
Cryptocurrency is stored in a 'wallet', which can take various forms. For instance, Bitcoin can be stored in an online or offline electronic wallet.
Bitcoin was the first cryptocurrency, launched in 2009 by an individual or group using the pseudonym Satoshi Nakamoto, and has since paved the way for many other cryptocurrencies. Bitcoin has shaped the cryptocurrency market as it is today. A few years after Bitcoin launched and gained popularity, many new cryptocurrencies started appearing. These are known as 'altcoins'. Altcoins are defined as cryptocurrencies that are alternatives to bitcoins.
Altcoins can differ from Bitcoin in a variety of ways. Some may have a different economic model and others may use different underlying algorithms or blocksize. There are cryptocurrencies that offer a more adaptable programming language, so that applications can be built on top of the blockchain. Some altcoins offer nothing valuable at all and all cryptocurrencies should be researched heavily before trading; many people consider the value of altcoins to be derived from the projects behind the cryptocurrency.
Cryptocurrencies have become popular among traders and an asset class in their own right. Their volatile provides ample opportunities for traders to profit and what better time than now to gain exposure to this latest phenomenon.
What hours of the day can you trade crypto, and where?
Cryptocurrencies are a product of the digital society, and just like the digital society, they run 24/7. You can trade cryptocurrencies at any point in the week. Unlike stocks and commodities, the cryptocurrency market isn't traded on a regulated exchange. Instead, cryptocurrencies can be traded all hours of the day across an increasing number of 'crypto' exchanges, such as Binance, Bitfinex or Coinbase Pro.
Although cryptocurrency trades around the clock, there are some periods that are more likely to be busier, however this loose rule of thumb doesn't always hold. Given that the USA, Russia and the UK are the three biggest crypto trading states, it is unsurprising that the American through European market hours tend to be busy times for cryptocurrency. The Asian market hours can also be very volatile times for cryptocurrency, even on weekends. It is not uncommon to see big moves occur in cryptocurrency prices over Sunday night (GMT); this can be damaging for people trading on European time zones.
The percuilarly thing about cryptocurrency exchanges is the extent to which the price disparity can reach between each exchange. For instance, there have been times where Bitcoin has had up to a $500 price disparity across exchanges. The reasons for this disparity are related to the differences in liquidity across exchanges and often the geographical location of these exchanges. Price disparity becomes more noticeable just after big moves in the price of cryptocurrencies.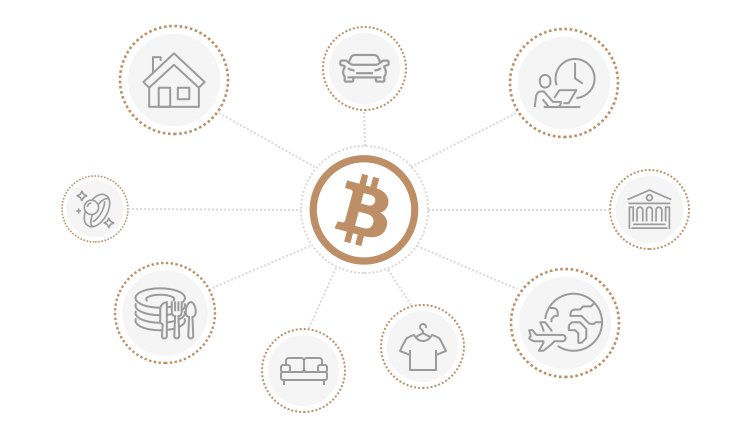 How to trade cryptocurrencies
There are two popular ways to start crypto trading. One way is to buy cryptocurrency on exchanges, such as purchasing Bitcoin on an exchange like Currency.com. Here you own the cryptocurrency yourself and presumably you are waiting for the price to rise significantly so you can sell it for a profit.
Alternatively, you can trade a contract for difference (CFD) on a particular cryptocurrency. A CFD is a derivative product where a broker agrees to pay a trader the difference in the value of an underlying security between two dates; the opening and closing dates of the contract. You can either hold a long position (speculating that the price will rise) or a short position (speculating that the price will fall). For instance, when trading a Bitcoin CFD, you are also speculating on the BTC/USD pairing.
There are crucial differences between buying cryptocurrency and trading CFDs on cryptocurrency. When purchasing cryptocurrency, you store it in a wallet, but when trading CFDs, the position is held in your trading account, which is regulated by a financial authority. You have greater flexibility when you trade with CFDs as you are not tied to the asset; you have merely bought or sold a derivative contract. Additionally, CFDs are a more established and regulated financial product.
Advantages of using CFDs for cryptocurrency trading
Liquidity. Liquidity measures how easily an asset can be turned into cash, without impacting the market price. If an asset is more liquid, it brings about better pricing and faster transaction times. The cryptocurrency market is considered illiquid, partly due to the distribution of orders across exchanges, as noted by price disparity. This means that a relatively small number of trades can have a large impact on market prices; one factor contributing to cryptocurrency volatile. However, when trading CFDs on cryptocurrencies, you can gain exposure a lot easier because you are not trying to buy the underlying asset, simply a derivative product.
Leverage. CFDs can be traded on margin. This means a trader only needs to put down a fraction of the value of their trade, and in essence, borrow the remaining capital from their broker. This allows for more accessibility, greater exposure and amplified results. This can be particularly useful for cryptocurrencies, given the huge volatility the asset class witnesses, but this also brings increased risks.
Ability to go long or short. When purchasing cryptocurrency itself, you can only profit when the market is rising. However, with Capital.com, you can profit in both a falling and rising markets due to the ability to short sell CFDs on cryptocurrency.
Tax-efficient trading. Trading CFDs on a cryptocurrency can offer benefits over holding the cryptocurrency itself. CFDs are useful for hedging your existing portfolio because if your expectations are wrong you can offset any losses incurred with CFDs against the capital gains charged on the increase of your portfolio.
What are the most popular cryptocurrencies?
Aside from Bitcoin, there are numerous other popular cryptocurrencies that you can trade with Capital.com. These include (but are not limited to): Bitcoin Cash, Ripple, TRON, Ethereum, Litecoin, XEM, Bitcoin Gold, Stellar, NEO, EOS, Steem and Quantum. These are all popular choices for individuals that consider cryptocurrency trading.
The most popular cryptocurrencies are Bitcoin, Ethereum, Ripple and Litecoin. Below is some additional information on cryptocurrencies that have not yet been covered.
Ethereum is an open platform that enables developers to build and deploy decentralised applications (dApps). The easiest way to think of Ethereum is as a programmable Bitcoin. Ethereum allows participants to run decentralised blockchain applications called smart contracts. Smart contracts are highly secure, and run with the perfect digital history, making them auditable, trustless and unstoppable. These smart contracts can be programmed without any chance of downtime, censorship or fraud. Ethereum is the second largest cryptocurrency by market capitalisation.
Litecoin is an early spinoff of Bitcoin created by Charlie Lee in 2011, which is almost identical with respect to Bitcoin's underlying technology. Litecoin was designed to allow peer-to-peer payments that are instant and very low-cost. It's one of the top 5 biggest cryptocurrencies in terms of market capitalisation.
Ripple is a real-time settlement system and currency exchange network created by Ripple Labs that uses their native cryptocurrency, XRP, to process transactions. Ripple is a system for exchanging many different assets digitally, and this is where it differs from cryptocurrencies such as Bitcoin - which was designed primarily as a digital asset to be used as a medium of exchange.
Why trade CFDs on cryptocurrency with Capital.com?
Advanced AI technology at its coreA Facebook-like news feed provides users with personalised and unique content depending on their preferences. If a trader makes decisions based on biases, the innovative SmartFeed offers a range of materials to put him back on the right track. The neural network analyses in-app behaviour and recommends videos, articles, news to polish your investment strategy.
Trading on marginProviding trading on margin (2:1 for cryptocurrencies), Capital.com gives you access to the cryptocurrency market with the help of CFDs.
Trading the differenceWhen trading CFDs on cryptocurrency, you do not buy the cryptocurrency itself, meaning you are not tied to it. Instead, you speculate on its price direction. A CFD trader can go short or long, set stop and limit losses and apply trading scenarios that align with their objectives.
All-round trading analysisThe browser-based platform allows traders to shape their own market analysis and forecasts with sleek technical indicators. Capital.com provides live market updates and various chart formats, available on desktop, iOS, and Android.
Focus on safetyCaptal.com puts a special emphasis on safety. Licensed by both the FCA and CySEC, it complies with all regulations and ensures that its clients' data security comes first. The company allows to withdraw money 24/7 and keeps traders' funds across segregated bank accounts. This is a lot safer when compared with some cryptocurrency wallets.
Trading cryptocurrency CFDs with Capital.com
Step 1Download the Capital.com mobile app or open the desktop version.
Step 2Open an account in GBP (£), EUR (€), USD ($) or PLN (zł) and make a deposit in the corresponding currency.
Step 3Choose a cryptocurrency you want to buy or sell a CFD on.
Step 4Discover handy cryptocurrency charts and rates.
Step 5

Open a long (buy) or short (sell) position on a

cryptocurrency CFD

and speculate on the market's movements.

Step 6Close your position and withdraw your funds within 24 hours.
Keep in mind that the market can move against you. Trading CFDs is risky.
Read our other Trading Guides: